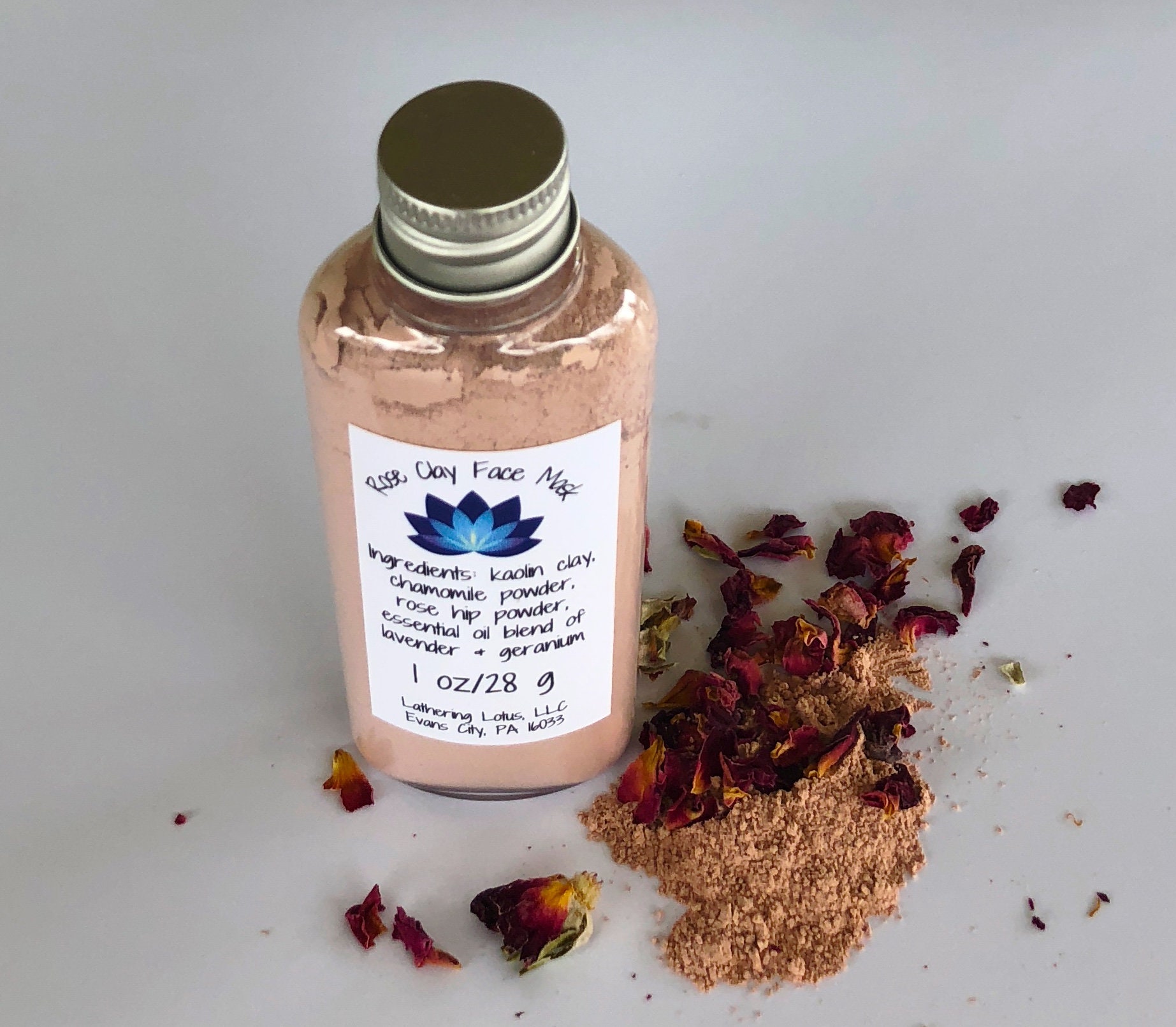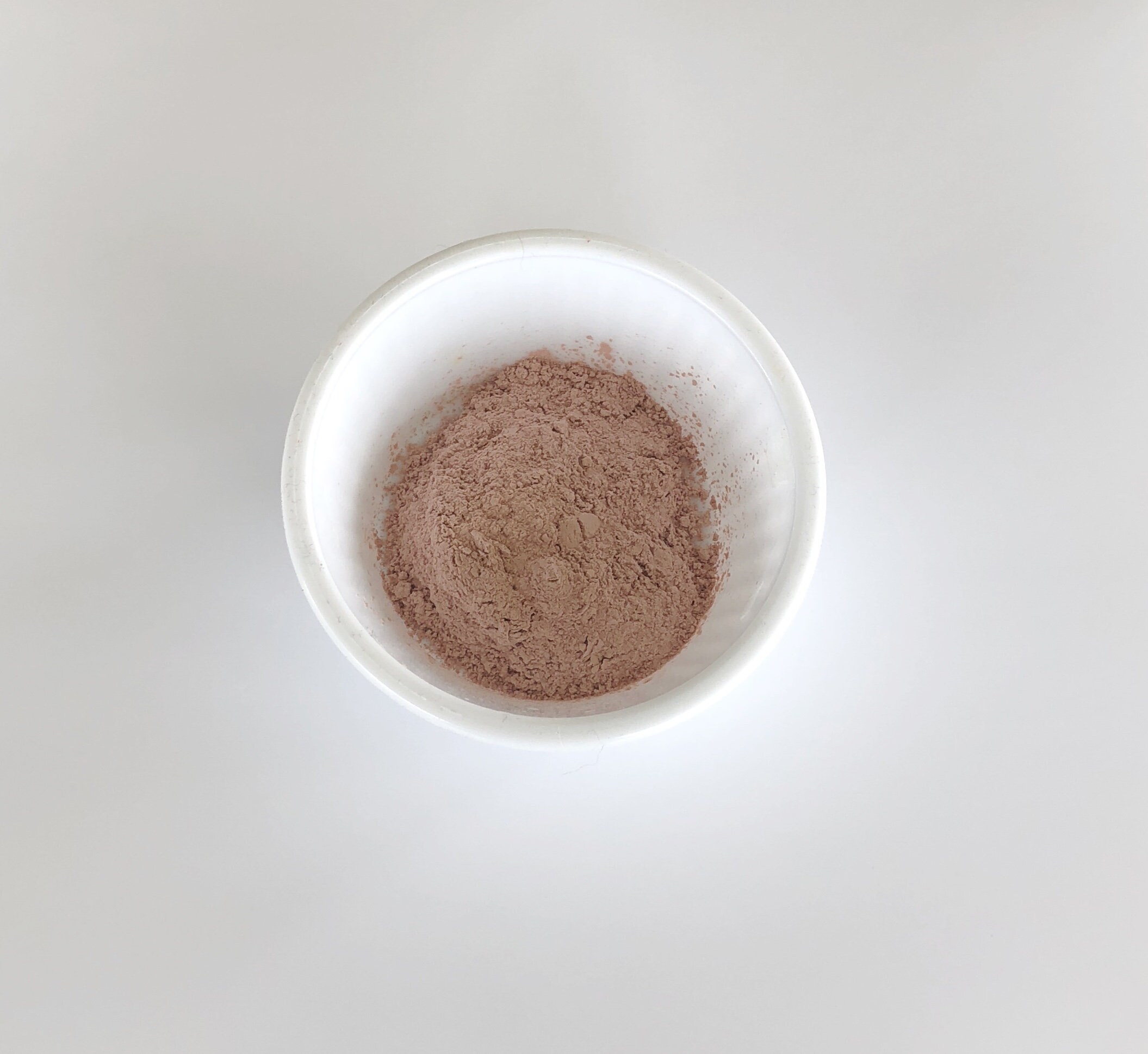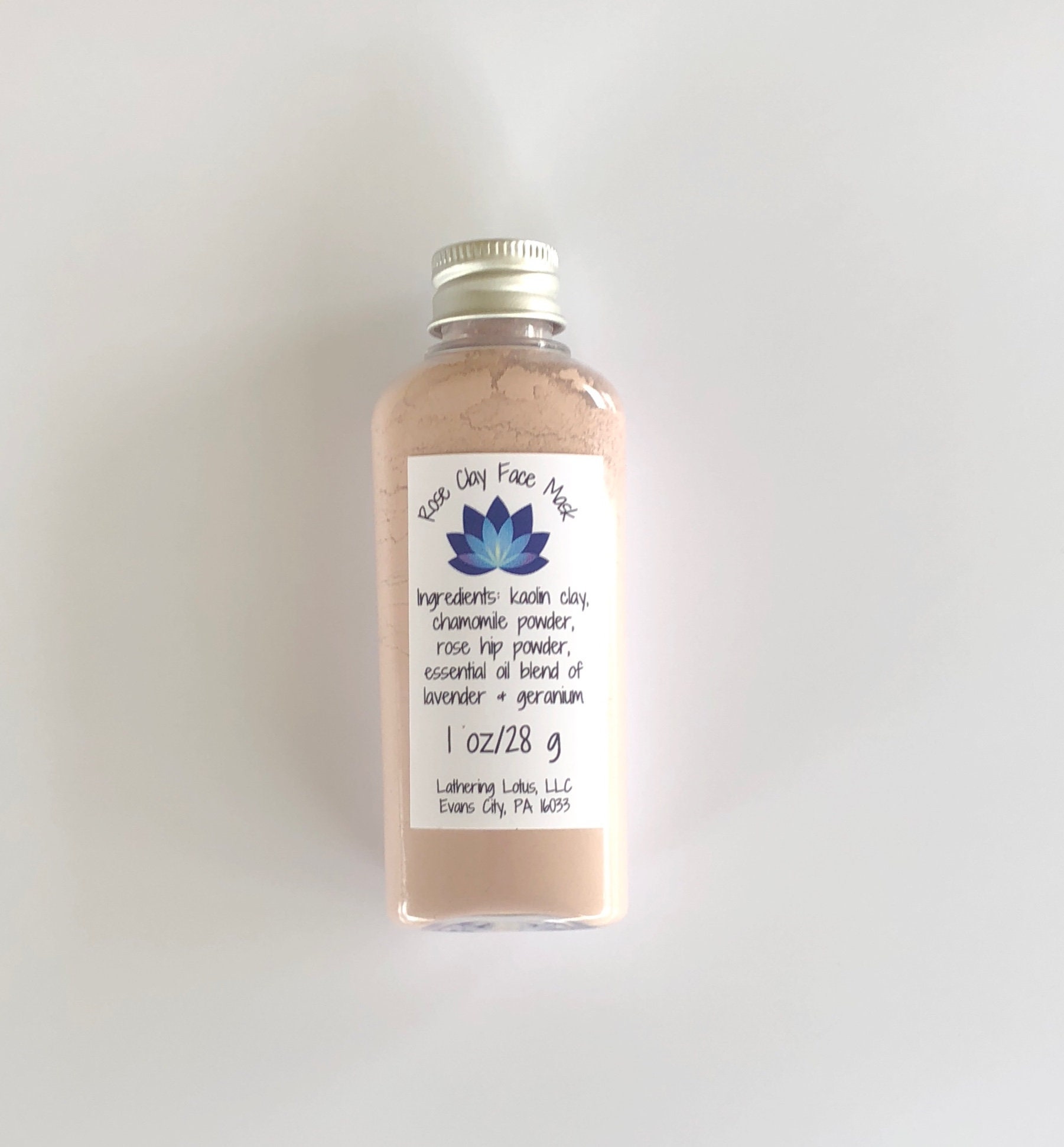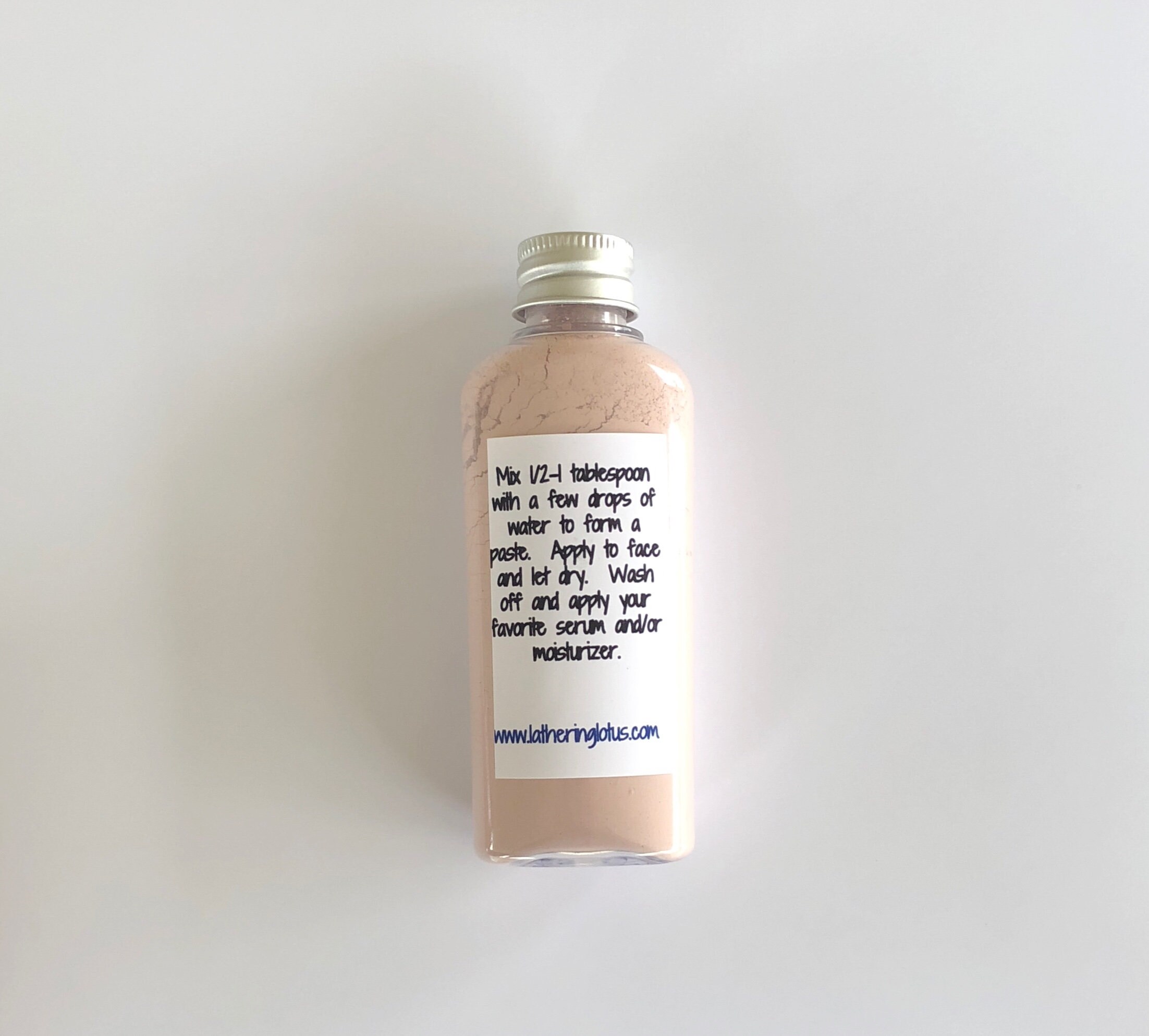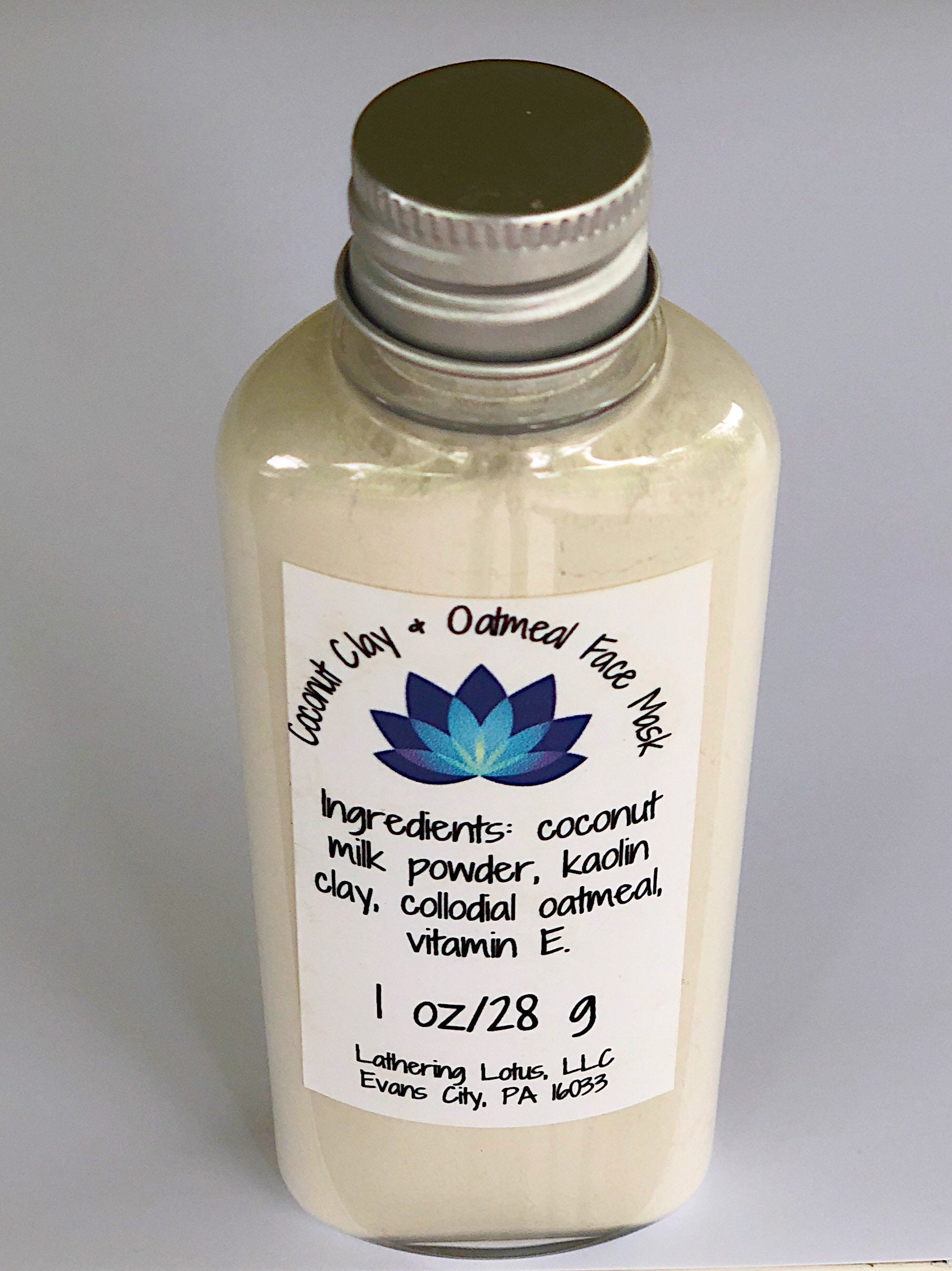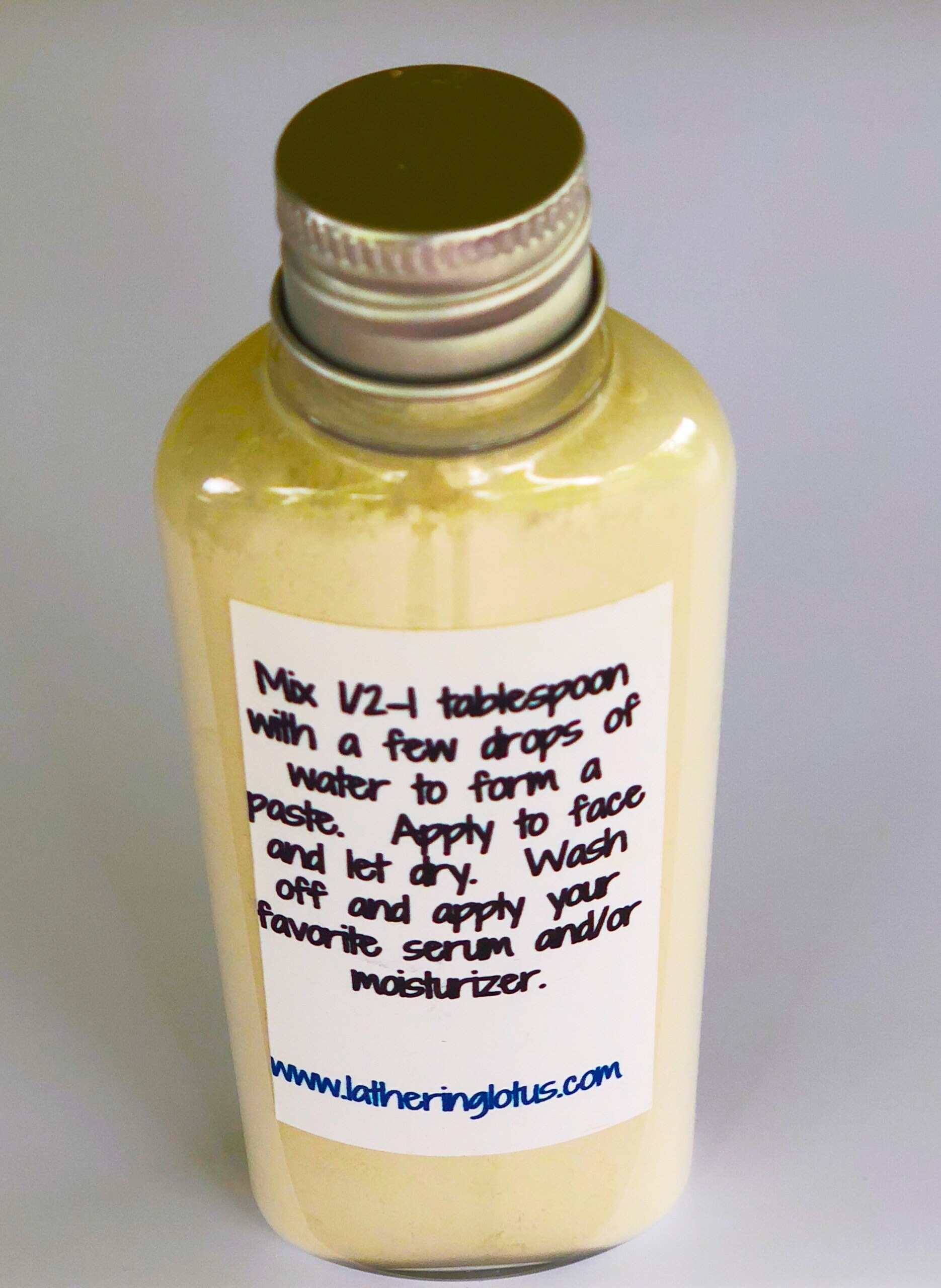 Our Rose Clay Face Mask is handcrafted with 100% natural ingredients. It was created as an exfoliating mask for all skin types. A mixture of white and rose kaolin clay exfoliates without drawing oils from the skin. leaving skin feeling firm and refreshed. Rose hip powder contains high amounts of linoleic and linolenic fatty acids, which are fabulous for skin health as well as transretinoic acid. Chamomile has been used for ages for its soothing properties. An essential oil blend lends a subtle fragrance of lavender with a hint of rose.

Coconut Clay & Oatmeal is for skin in need of a moisture boost. Soothing colloidal oatmeal & coconut milk powder draw moisture to skin. Kaolin clay provides gentle exfoliation, while vitamin E provides antioxidant properties and skin softening. This mask with leave your skin feeling silky and smooth.

1 oz/28 g

Rose Clay Ingredients: kaolin clay, chamomile powder, rose hip powder, essential oil blend of lavender & geranium.

Coconut Clay & Oatmeal: coconut milk powder, kaolin clay, colloidal oatmeal, vitamin E.

Directions: mix 1/2-1 tablespoon of mask with a few drops of water to form a paste. *Apply to face and let dry. Wash off. Apply facial serum or moisturizer. This product goes well with our Renew Facial Serum.

*Test on a small area, if you have sensitive skin, discontinue if irritation occurs.

*Do not get water into the bottle as this will cause spoilage.