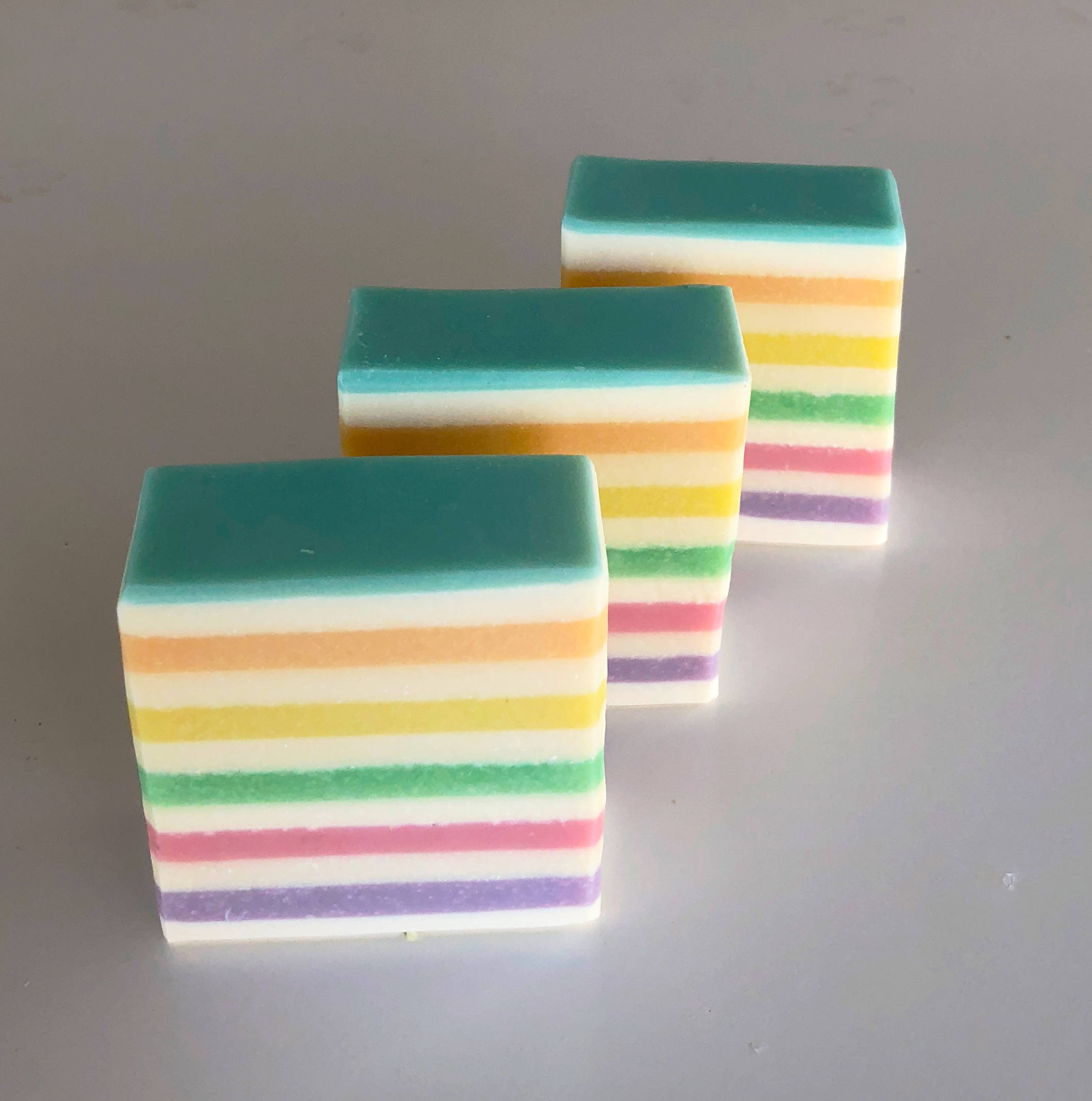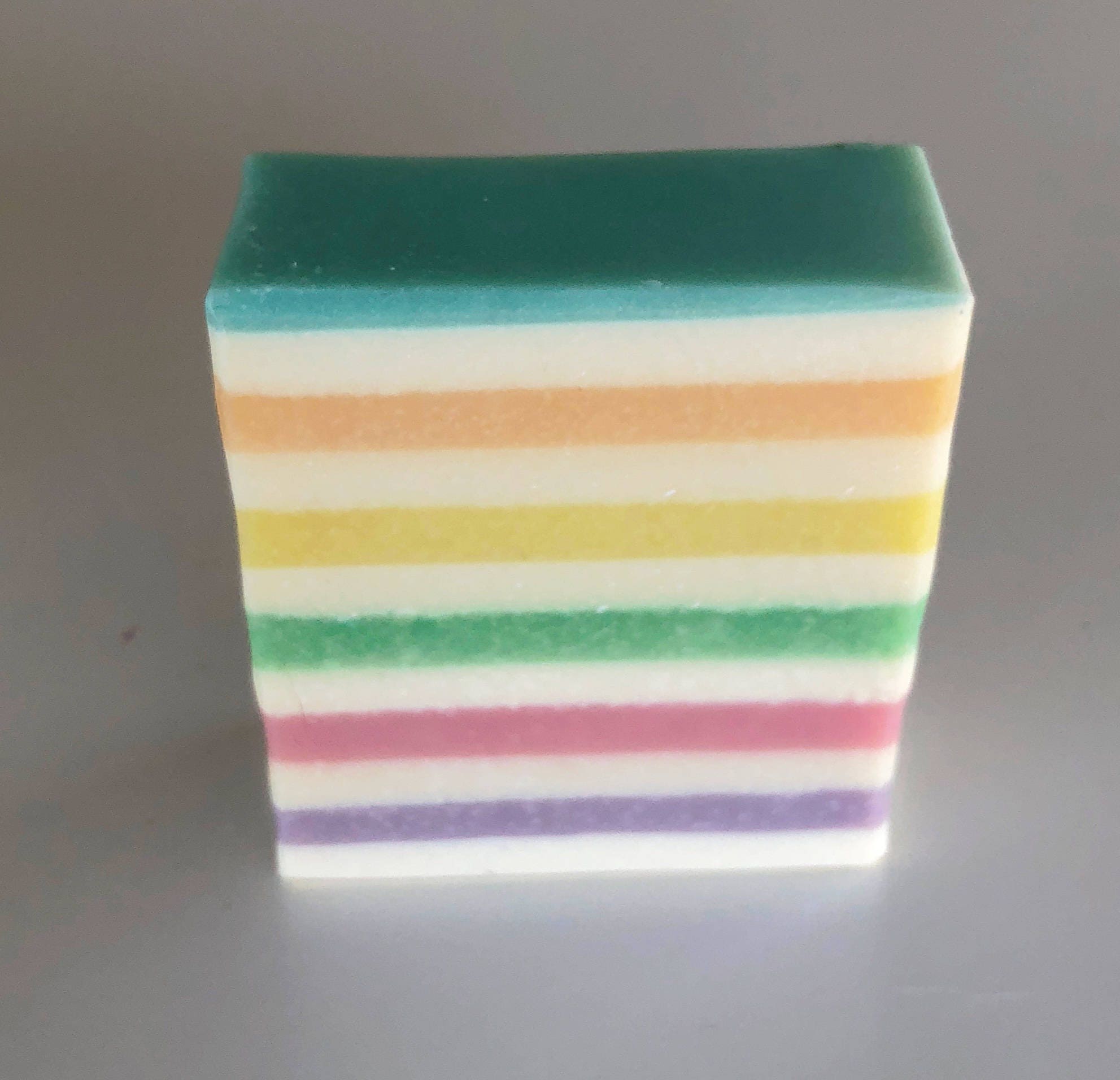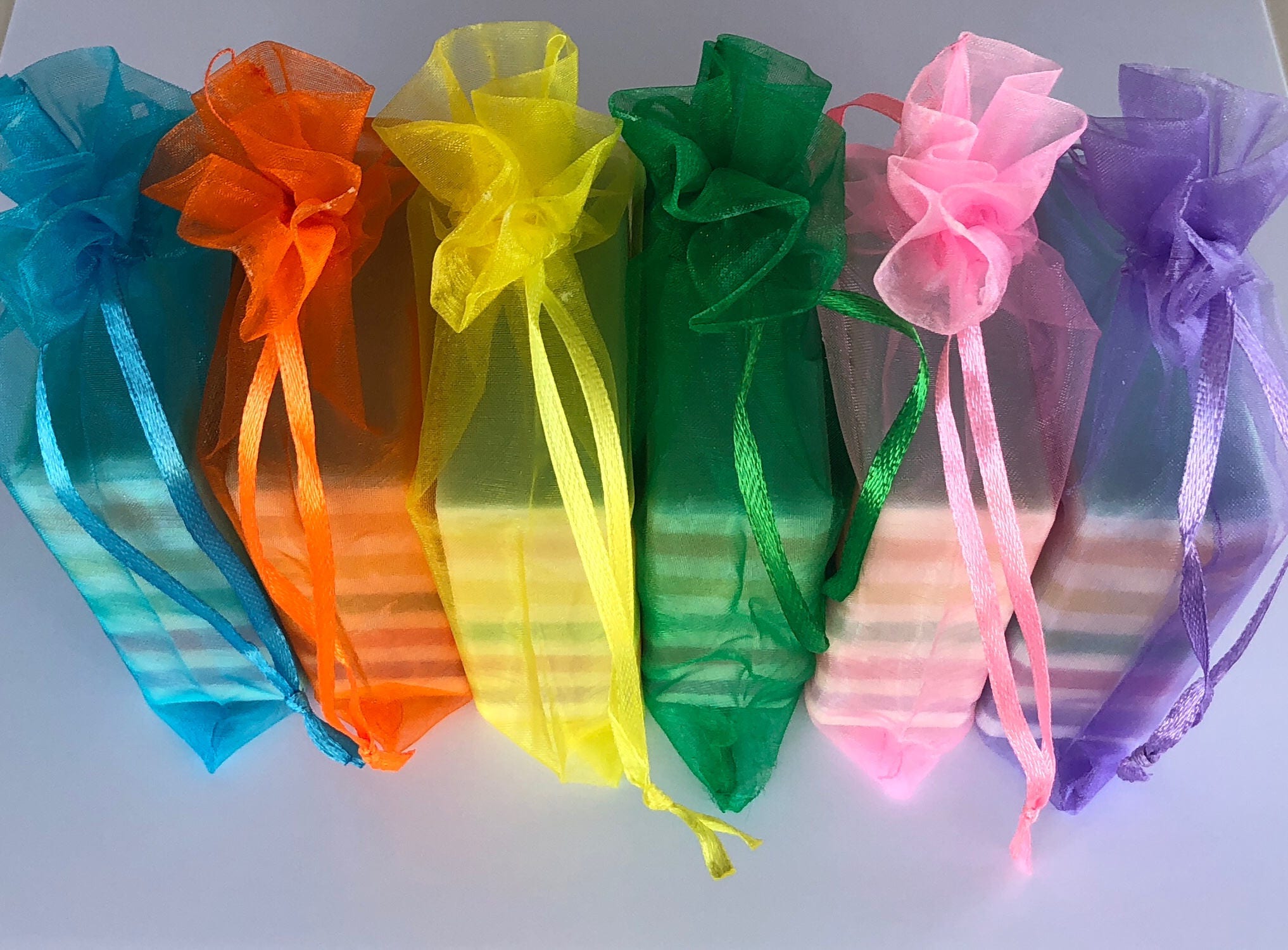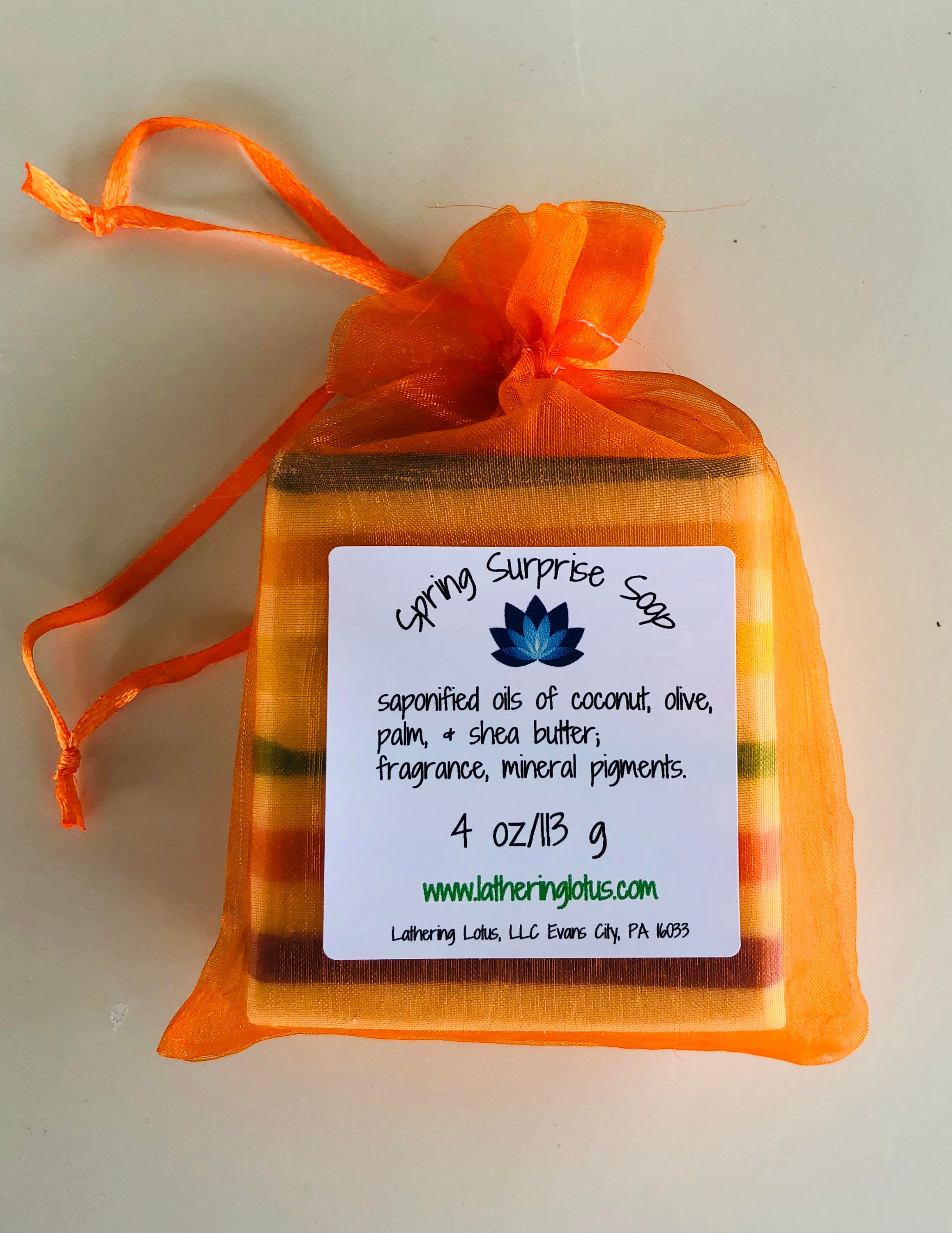 Step into Spring with our decorative Spring Surprise Soap. This soap has a unique straight line, pastel design with a fragrance of mango, melon, and mimosa.

Saponified oils of coconut, olive, palm, & shea butter, fragrance, and mineral pigments.

4 oz/113 g

*Packaged in an organza bag. The color of the bag may vary.