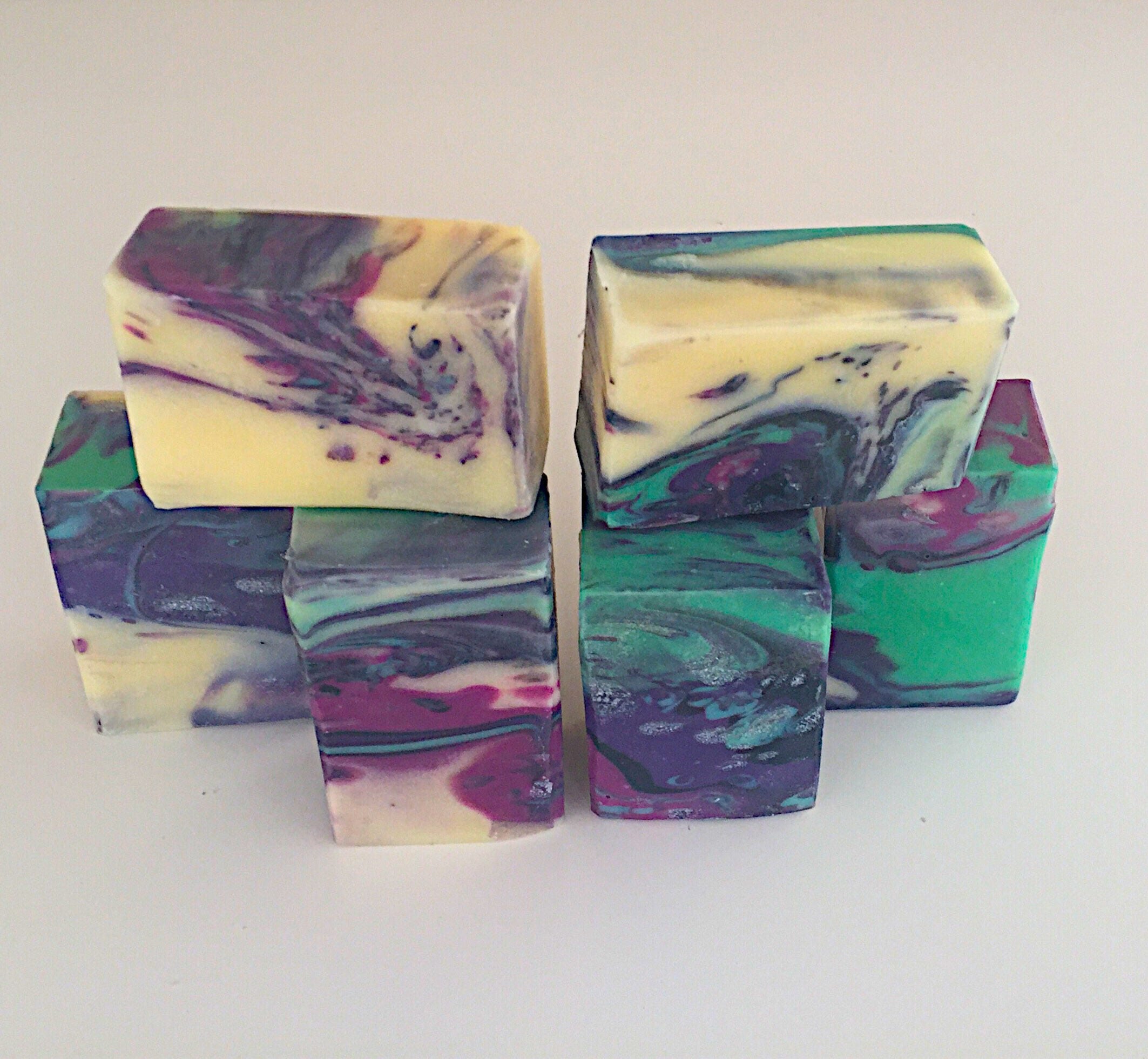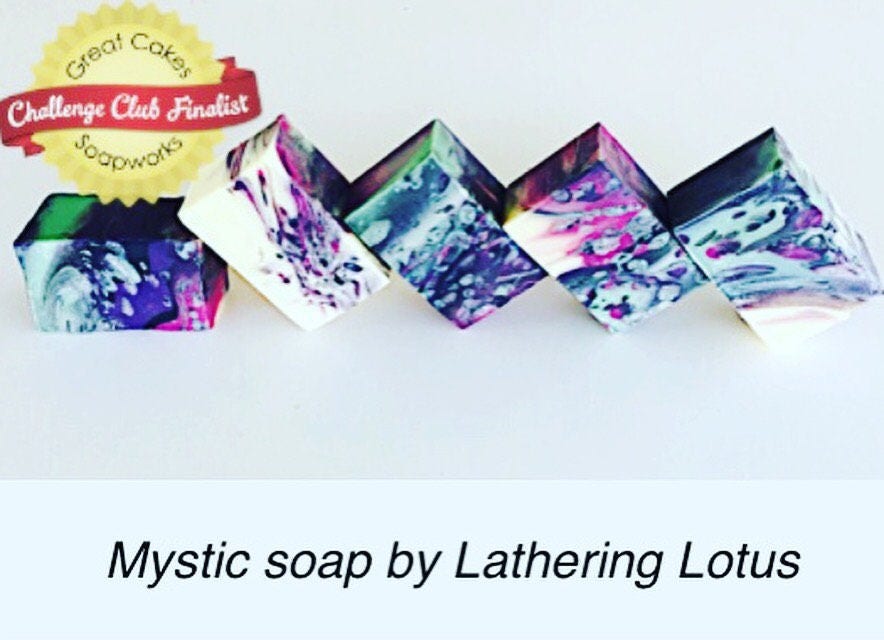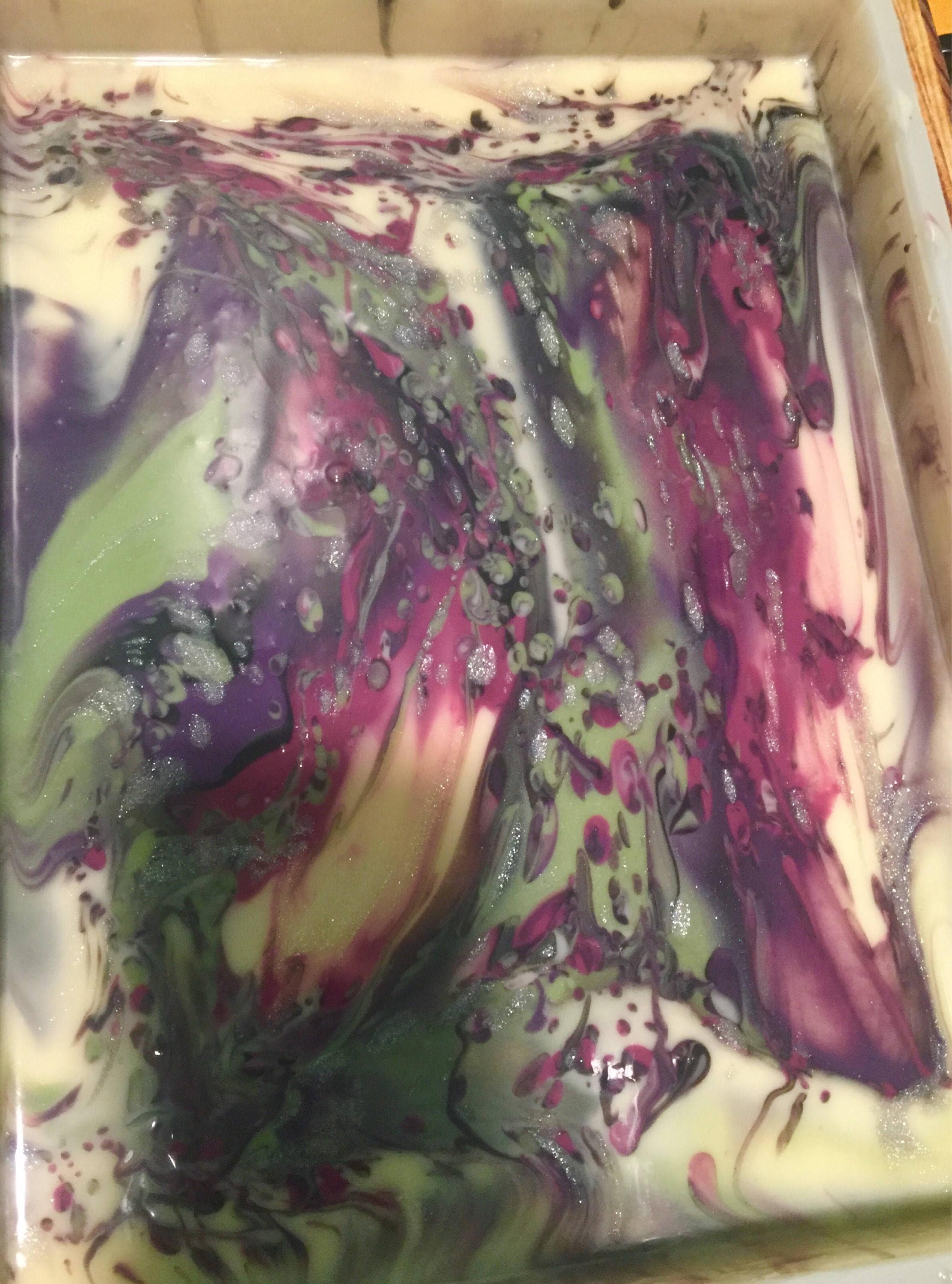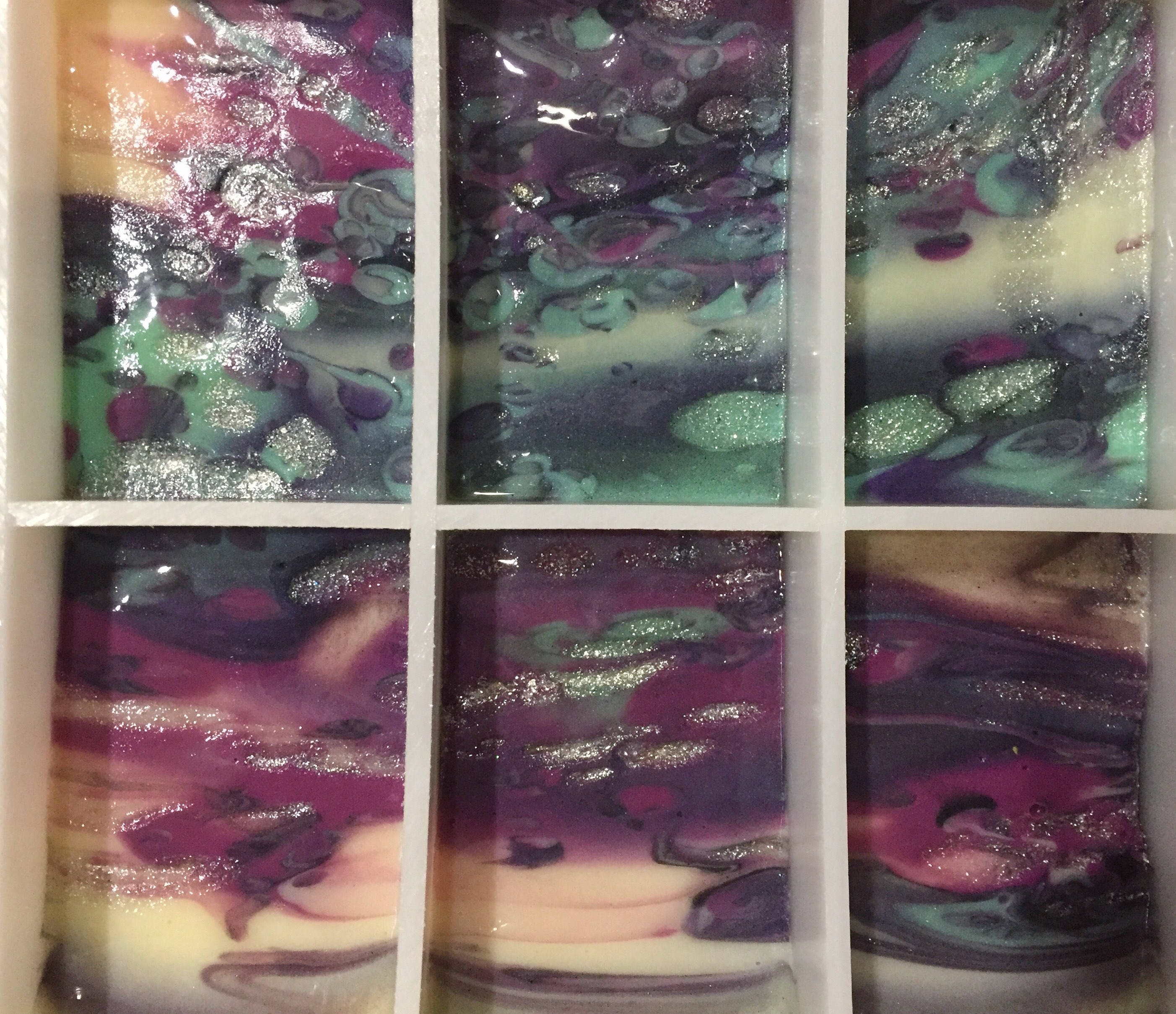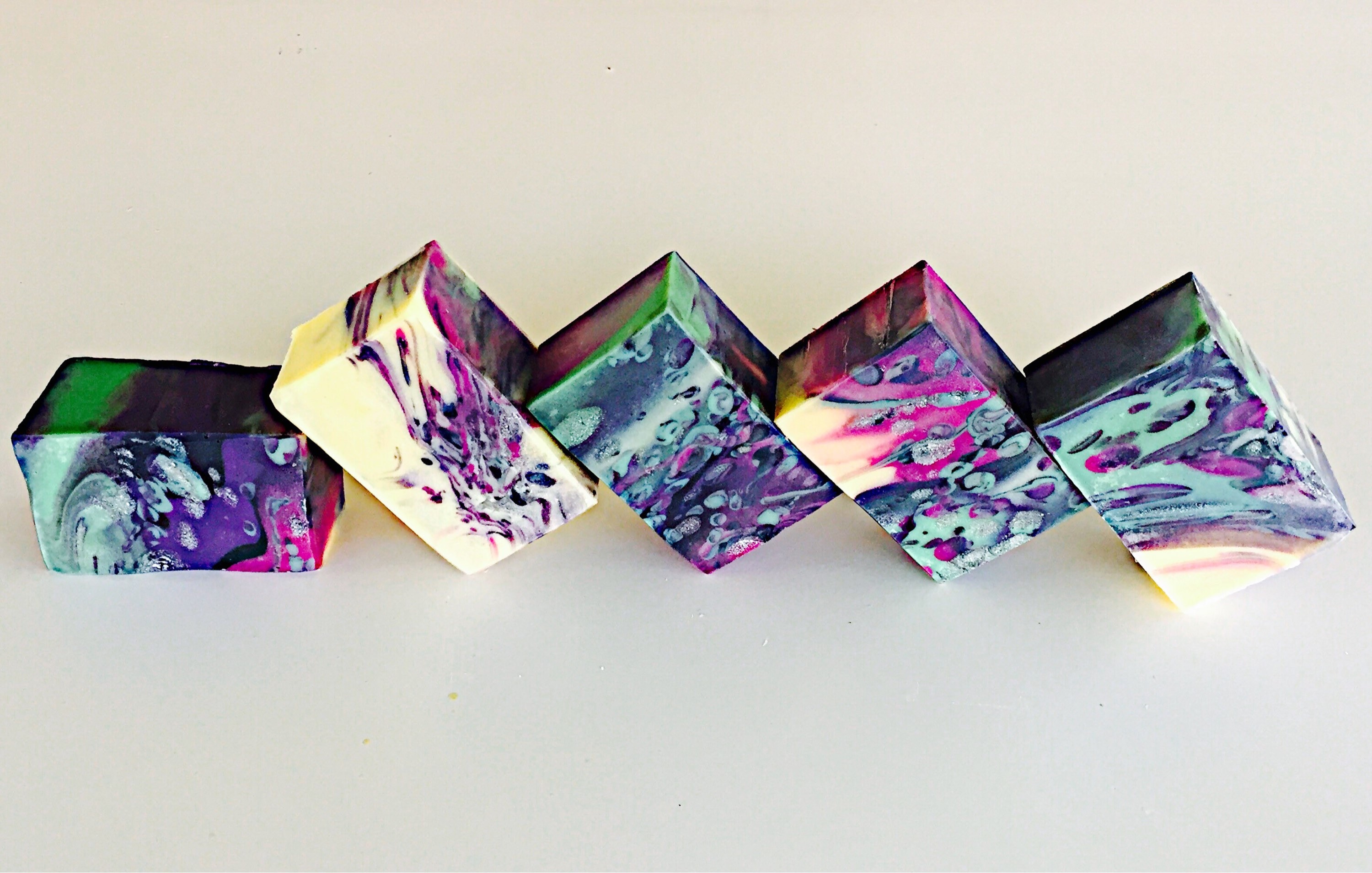 This decorative soap placed as a finalist in The Great Cakes Soapworks Challenge Club for the dirty pour method. 12 essential oils listed below were used to fragrance this batch. It has a rich musk base scent with top notes of zesty lemon.

Made of saponified oils of coconut, olive, canola, & palm; essential oils of cedarwood, lemongrass, rosemary, eucalyptus, pink grapefruit, lime, orange, ylang ylang, litsea cubeba, lavandin, & patchouli, fragrance, mineral pigments.

3.5-4 oz

No two bars will look the same, due to pouring method.