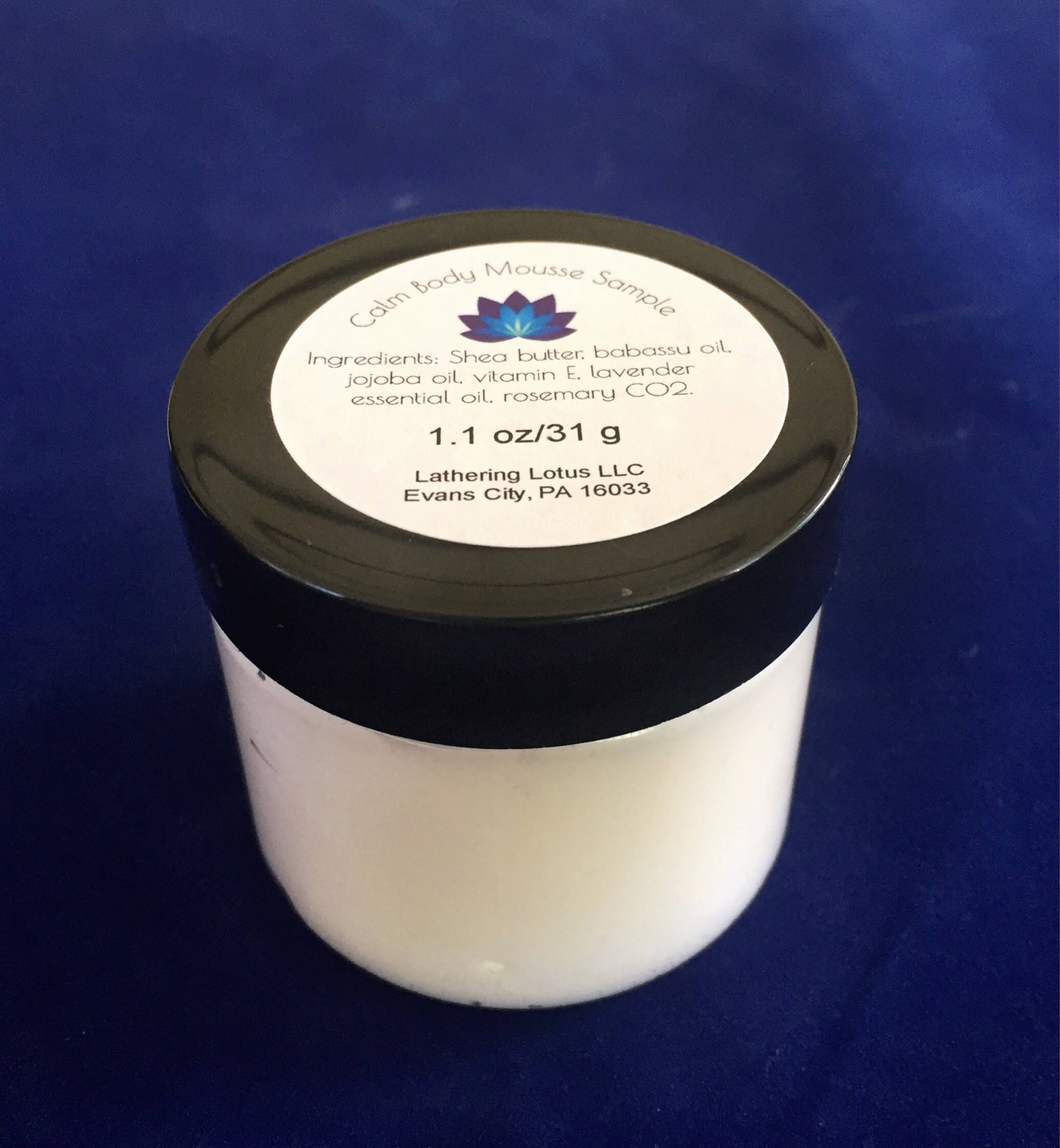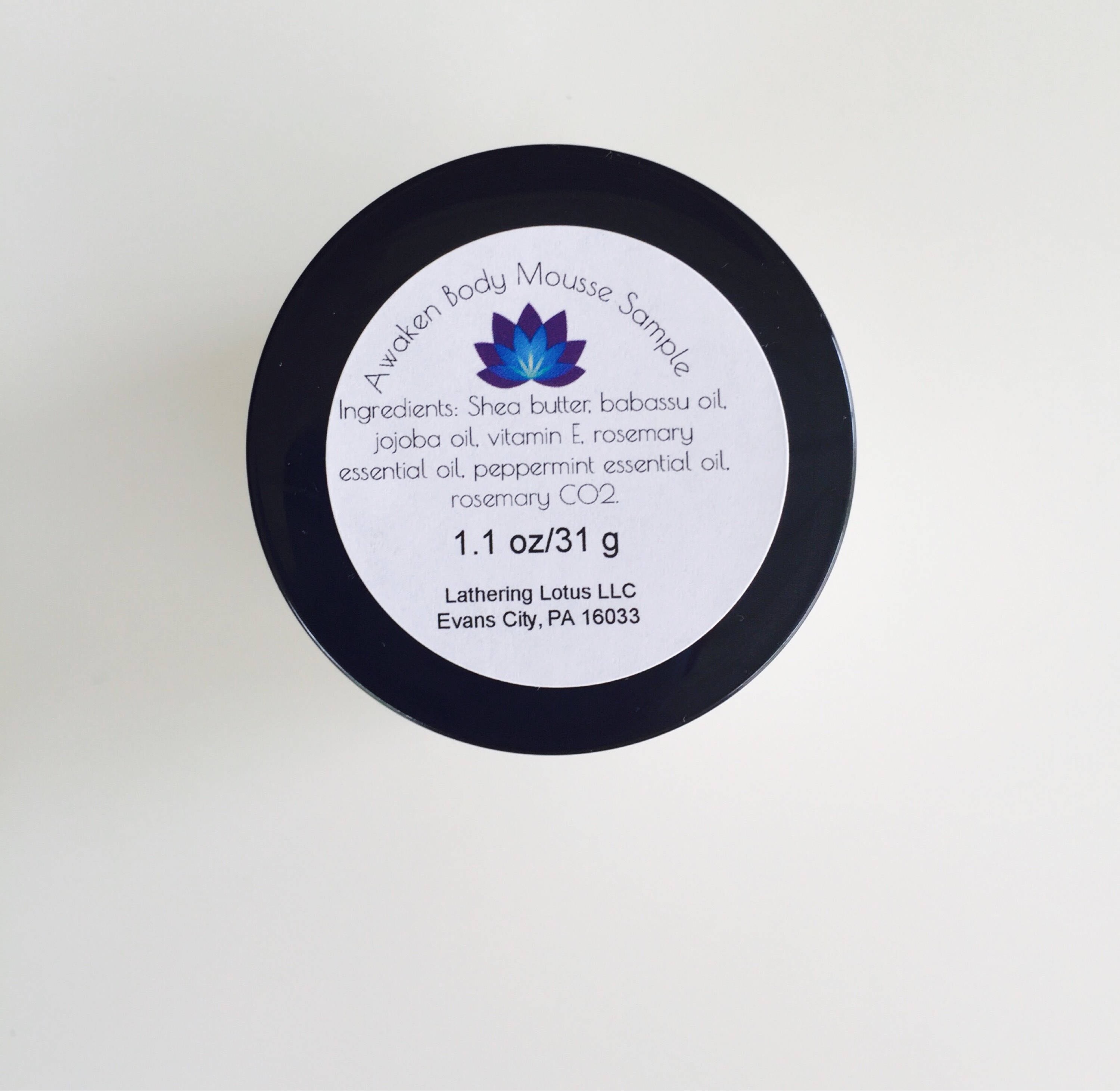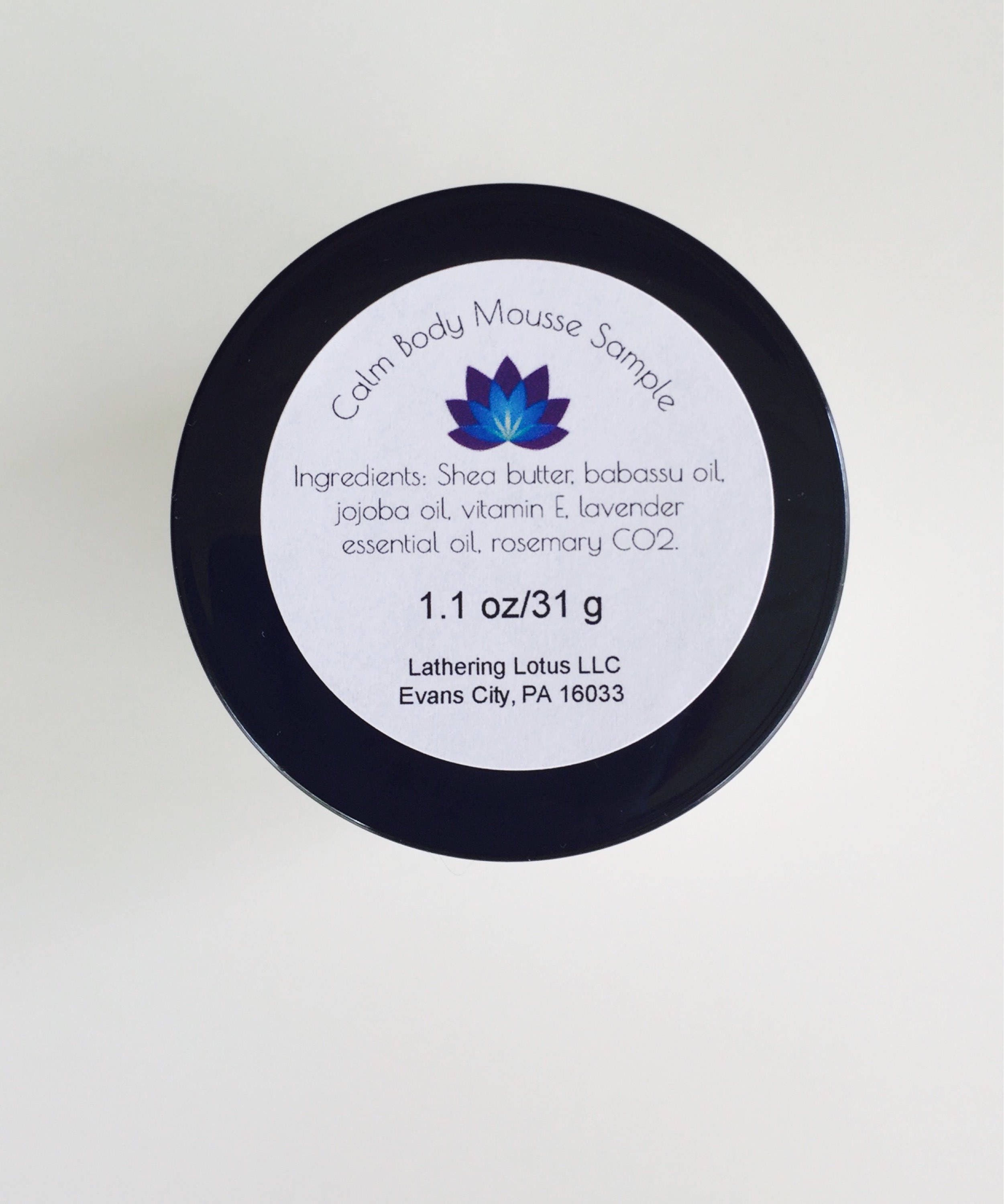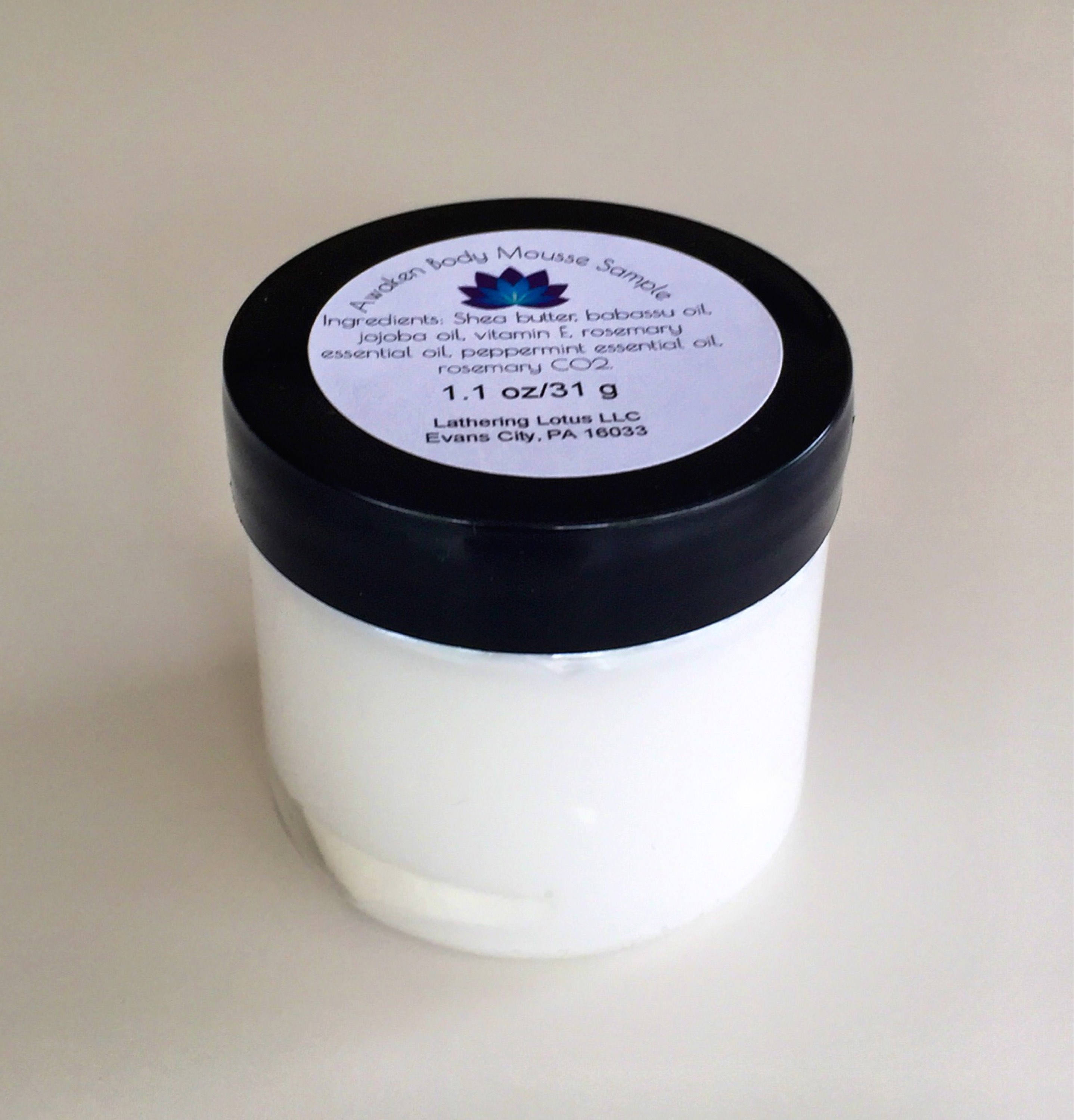 This is a sample size of our whipped body mousse. The same luxurious oils of Shea butter, babassu, and jojoba as the regular size.

Awaken contains rosemary & peppermint essential oils.

Calm contains lavender essential oil.

Clear contains no fragrance or essential oils.

Body mousse is not a lotion, but an occlusive product to retain moisture in the skin and to soften rough/dry skin. It works best when applied right out of the shower or bath and massaged onto damp skin.