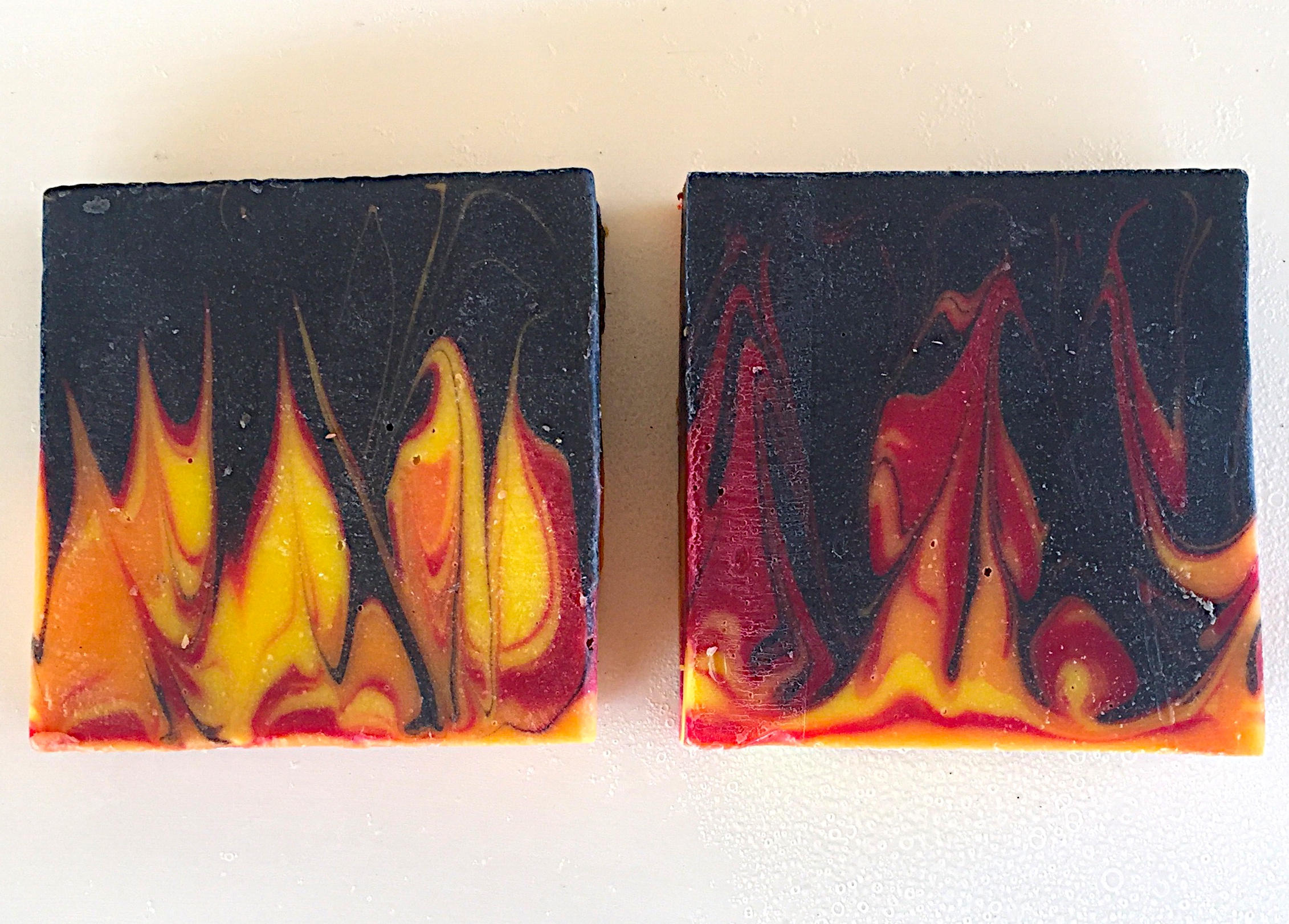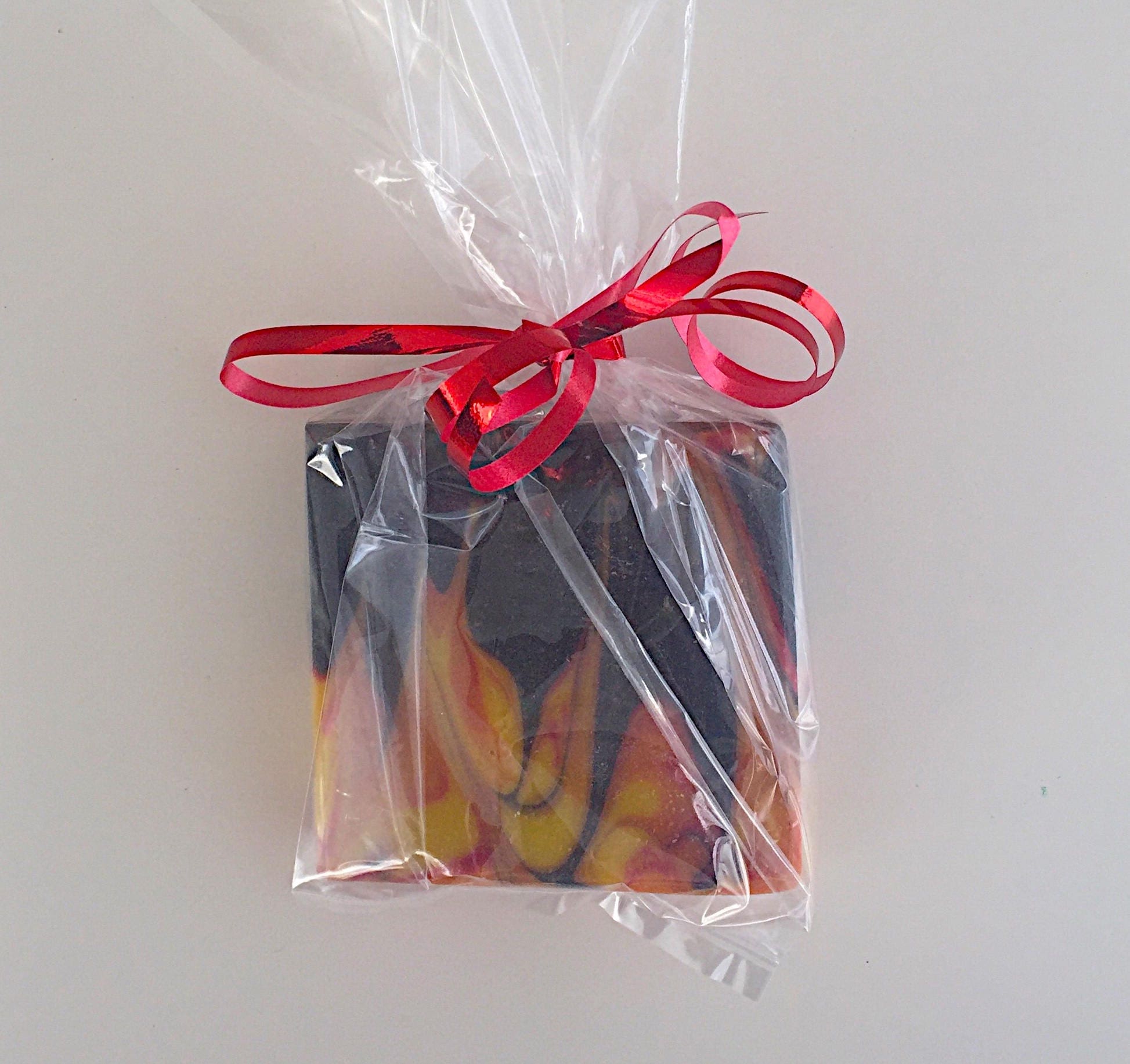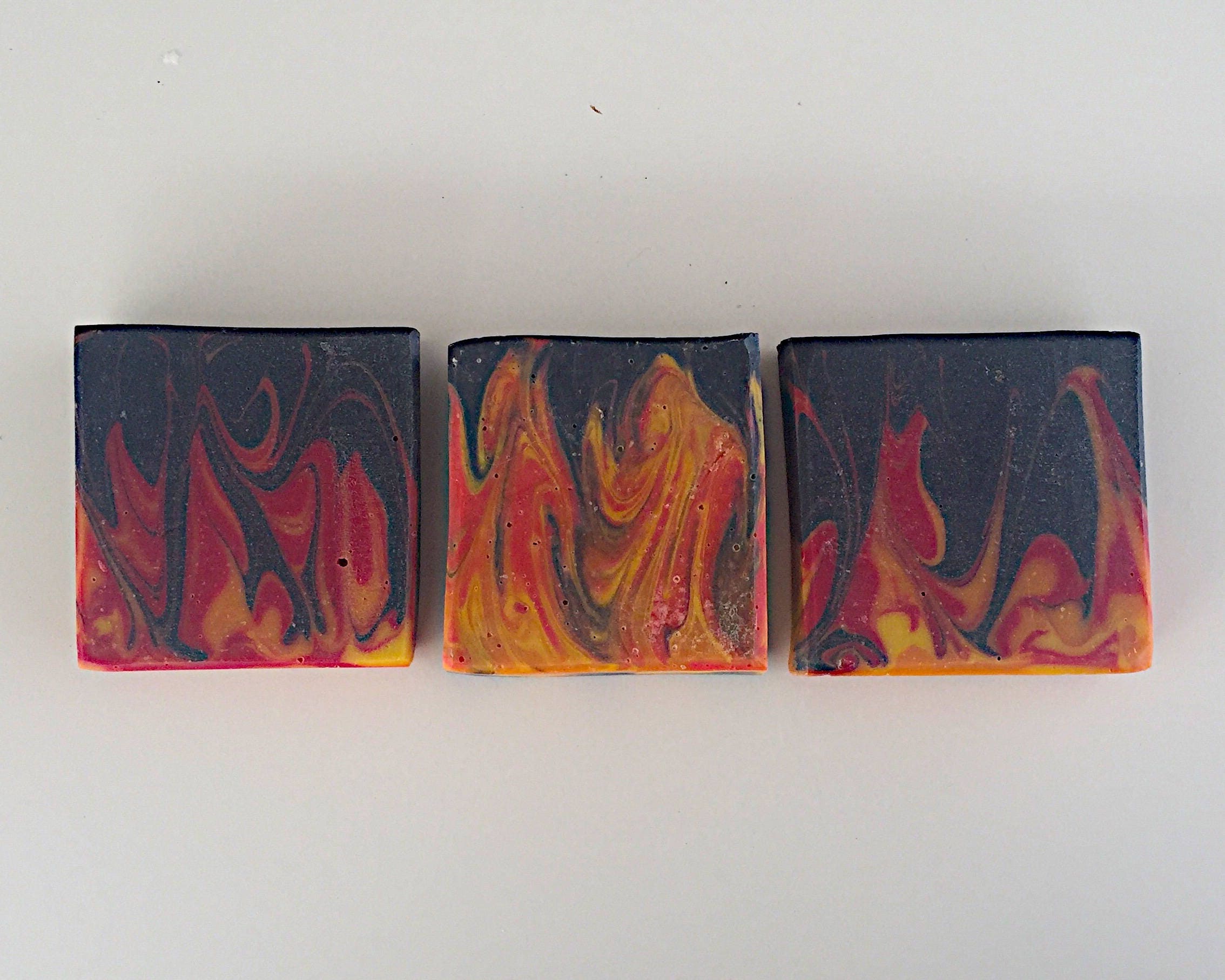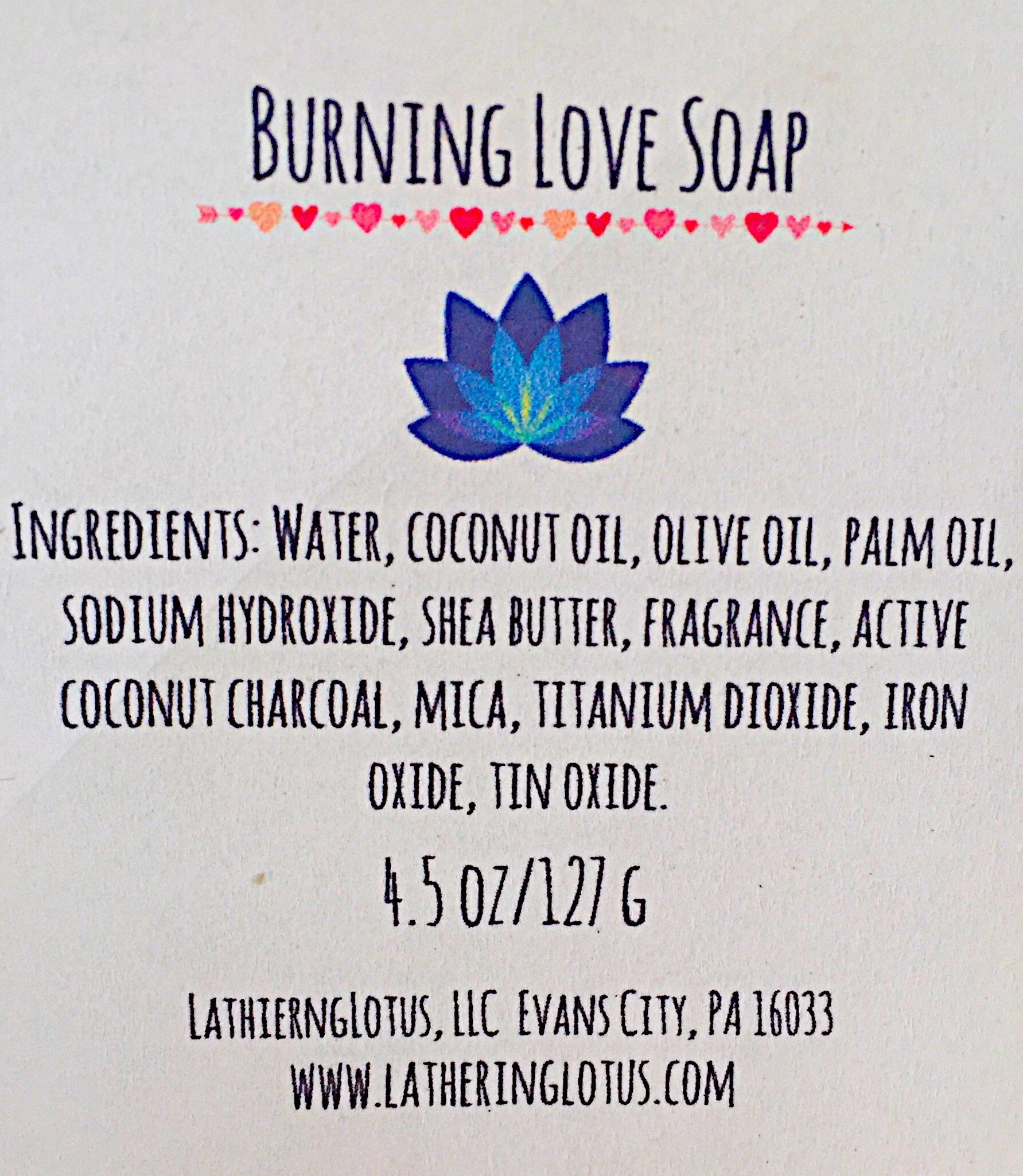 Burning Love soap was handcrafted to resemble the burning flames of love. Perfect for Valentines day or any occasion. The fragrance is a sensual blend of tropical fruit on a base of madagascar vanilla, cedarwood, musk and lemon.

Made of: water, coconut oil, olive oil, palm oil, sodium hydroxide, shea butter, fragrance, activated coconut charcoal, mica titanium dioxide, iron oxide, tin oxide.

4.5 oz/127 g

* please note no two soaps will look the same as these are crafted by hand.